---
Adam Wiseman
Barrister-at-Law, Called by the Inner Temple 1994
Recommended by the Directories: Legal 500 and Chambers & Partners
Member of the Criminal Bar Association and South Eastern Circuit
Adam is a highly experienced barrister who has been in practice for over 20 years. He is a senior member of Red Lion Chambers – one of the leading criminal and regulatory Chambers in the UK. He has a strong track record in defending in all types of high profile, complex and serious crime. He specialises in cyber security, data management, financial crime; fraud, confiscation, money laundering and corruption, acting for both corporate clients and individuals.
Adam has defended in prosecutions brought by the SFO, RCPO, HMRC, NCS, DWP, FCA and the CPS. He has appeared in the Judicial Committee of the Privy Council on pro bono appeals against the death penalty.
He recently defended at the Old Bailey in the News International phone-hacking and corruption case.
Adam is qualified to accept instructions on a direct access basis and is responsible for overseeing our team of instructed barristers.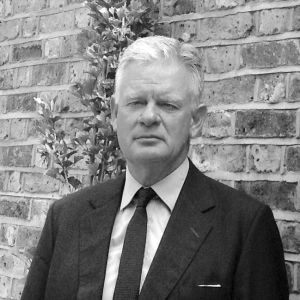 ---
Stewart Lloyd-Jones

Formerly Chief Executive for the Wholesale Market Brokers' Association, an independent industry body which represents the inter-dealer broker community.
Stewart has spent over 30 years working within the wholesale financial markets. He spent approximately half of this time as a trader for investment banks, including many as Head Trader. He has devoted a similar amount of time to the buy side, working within the asset management and hedge fund industries.

Other firms that Stewart has worked for include Swiss Bank Corporation/UBS, Lombard Odier & Cie and Olea Capital Partners.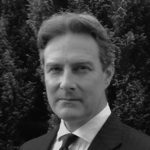 ---
Jonathan Hazell
Jonathan is a highly experienced finance professional with a particular interest in FX spot and derivatives markets. He began his career in the FX Proprietary Trading group at BZW/Barclays Capital.  Having subsequently spent time on the London spot desk, Jonathan relocated to Singapore, where he worked as an Asian Markets Strategist, and then to Tokyo, where he spent a number of years in FICC Sales, covering Hedge Funds, CTAs, corporates and real-money accounts.
Returning to London, Jonathan continued his career in Hedge Fund/Leveraged Sales, developing a high literacy in derivatives. He has worked in the Leveraged Sales teams at Barclays/BZW, Credit Suisse First Boston, Citigroup, ABN Amro and Goldman Sachs.
Jonathan has additionally served as CFO and Compliance Officer at a financial advisory/hedge fund start-up.
Recently, Jonathan has undertaken consulting work related to FX market investigations.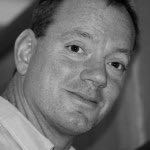 ---
Martin Wood
CEO, Vicarage Capital Limited
Martin started his career at NM Rothschild, Standard Bank and Benfield, working in the resource finance and advisory departments and being responsible for over $2Bn worth of transactions at these institutions. In 2003 he rowed the Atlantic solo and, on his return, established Vicarage Capital Limited, a UK based brokerage specialising in O&G, precious & base metal focused exploration, development and production stage companies, with assets located across the globe.
New Leaf Advisory Limited is an authorised representative of Vicarage Capital Limited.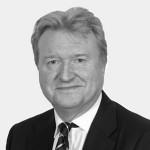 ---
Dean Armstrong QC
Barrister-at-Law, Called by Gray's Inn 1985
Dean is a barrister of more than 30 years standing and is recognised as an expert in the field of cyber security and data management. 
In 2014, in recognition of his abilities, he was appointed Queen's Counsel. 
He is the co-author of a textbook on Cyber law which is due to be published at the end of 2016 and which is the first of its kind in the field. 
Dean has complemented his outstanding career as an advocate with widely based experience in commerce and industry. Over the years, Dean has advised many City institutions and international blue-chip companies and was responsible for the implementation of the working practices required to comply with the Financial Services Act for a major City financial body. 
Due to his acknowledged expertise, Dean is often asked to deliver lectures on the subject to lawyers and commercial bodies. He has also had dealings with the Law Commission over prospective new legislation in data management. 
His approachable style and ability to spot commercial advantage makes him a very sought after expert in this fast growing field.